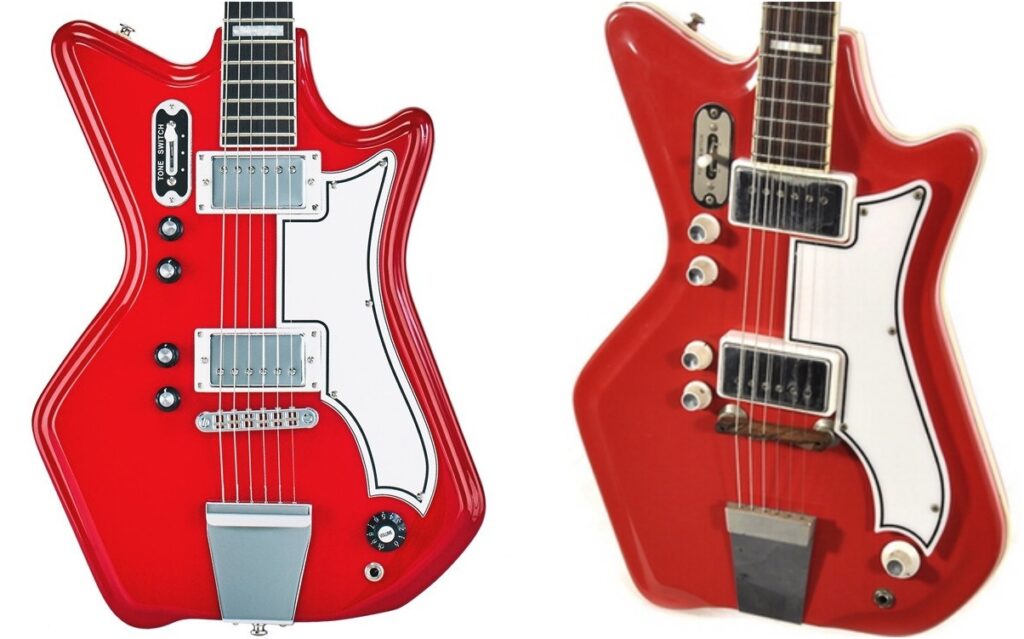 Played by the likes Jack White of The White Stripes, Dan Auerbach of The Black Keys, and the late great David Bowie – Offered eccentricity and flare along side a solid catalogue of standard profiles. For instance, the '59 Custom 2P pictured above was originally offered by VALCO in a catalog sale through Montgomery Ward from 1958 to 1968. Their old/new school approach blends the best aspects of the original with product quality you expect, often at a price you don't. Creativity is at the heart of these companies, oddities and one offs from the studios are auctioned when the company could use a little cash injection.
'It started as a hobby — an obsession really — buying and selling rare electric guitars. Very cool stuff, but hard to find, expensive to buy, and all too often, sketchy quality that played like crap.
So we started making our own. Inspired by favorite collectibles, refining old designs for playability, and using modern manufacturing to build awesome quality at a reasonable price. For us, this was the sweet spot.
Over the last 15+ years, we've got really good at this. And as we've grown, so have our ambitions.' – About Us